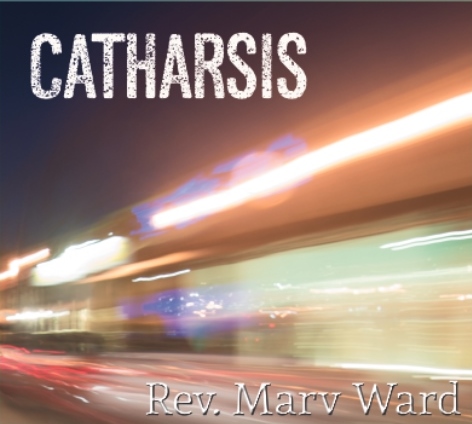 Music + Nightlife
Rev. Marv Ward's Catharsis
By
Michael Spawn
Done properly, there's not a thing in the world wrong with some loud, hard-hitting, bluesy rock 'n' roll. And Columbia's Rev. Marv Ward does a hell of a job executing such tried-and-true material.
His are the blues of an after-hours Chicago watering hole, not a sweaty rock club. His playing is more B.B. King than Jimmy Page. Instead of burying his guitar under distortion and feedback, he keeps it clean, allowing every last note to pulsate, breathe and be heard — and they're notes worth hearing. Ward isn't a guitarist to be taken lightly, and
Catharsis
makes no bones about showcasing his abilities.
Most of the eight tracks here stick faithfully to the blues script — the white-hot "Bouncing Baby Boogie" and sax-heavy "Legba in My Dreams" all but sear through the speakers — but Ward also throws a few curveballs. Bolstered by a Latin groove, "Runnin' Free" flirts with salsa club danceability. "Daydreaming," a lackadaisical swinger with the Cole Porter-ish feel of an American standard, proves that Ward is perfectly at ease leaning on his backing musicians; Charleston pianist Shrimp City Slim puts his stamp on the song, decking it with twinkling, airy keys that keep Ward grounded in his lovestruck lyrical theme.
If there's a weakness to Ward's arsenal, it's his singing voice. His vocals are tightly controlled, and he wisely doesn't stray outside his range or attempt to use them as any song's lead instrument, but he often lacks the gruff authority that made his blues forefathers such larger-than-life presences. There are exceptions — on "Judgement Day," Ward's voice cooks every bit as hot as his guitar playing, and he makes a serious bid as Warren Zevon's vocal doppelganger on "I Believe in You" — but on the whole, it's his musicianship that rightfully steals the show.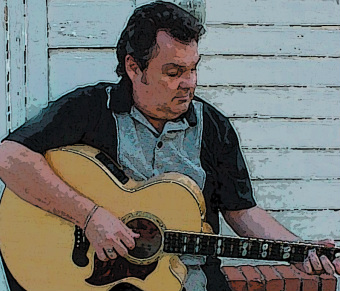 " I Should Know Better"

Reviews of The Rev.'s

latest release



jasper magazine
The WORD on Columbia Arts

While we here at Jasper have been doing (what we believe to be) a great job covering a wide variety of arts activities throughout our fair city, one thing that has been lacking has been more frequent updates on the amazing quality and variety of local music releases over the last 10 months or so we've been active, which is something we'd like to change, starting with a rather under-appreciated aspect of the Columbia's music scene: the blues.
While not the most blues-associated city in the world, Columbia definitely has a few blues-related things to be proud of: Word of Mouth Production's annual blues festival in MLK Park, weekly jam sessions at Mac on Main's, and Clair de Lune's Blues Moon radio show on WUSC, just to name a few. Another highlight of the scene is Rev. Marv Ward, a longtime blues guitarist and songwriter who plays continually around the city. Earlier this year he released I Should Know Better, just his third solo album since he started out professionally as a songwriter in the 70s. Ward got his start early as a guitar player in a variety of blues and rock and roll bands, and over the years has shared stages with the likes of John Hammond, Dave Van Ronk, Big Bill Morganfield (son of the great Muddy Waters), and Aerosmith, and this collection actually includes unrecorded songs from throughout his long musical career.

Despite the star power of his past, these days Ward is more comfortable hanging with a talented group of local musicians. Recorded at the venerable Jam Room, Ward's core backing band for the record included longtime scene members bassist Mike Mahoney and Vic Scaricamazza on the drums, along with frequent contributions from harmonica player Mike Fore, slide guitarist Rusty Davis, and mandolin from Steve Bennett. Ward also makes harmony singers Jenn McCallister and May Kirby central to the record's sound, particularly on the girl group/beach music-heavy tune "Ridin' on the Daydream." Two other musical kindred spirits from the scene, Bentz Kirby (Alien Carnival) and David Hane (Devils in Disguise), trade verses on the final cut, the classic country-inspired "Tennessee Whiskey."

The record opens with four tunes that are in the center of Ward's wheelhouse, all of which make use of classic blues structures and the veteran guitarist's effortless lead work. Ward's approach has always been a laid-back mish-mash of styles, but here he seems to square in on a John Hiatt-meets-Muddy Waters vibe that fits perfectly with his more conservative blues tunes. The second half of the record, as if to apologize for the more straightforward (although uniformly strong) opening, sees Ward stretching his legs quite a bit. The title cut takes a Buddy Holly rhythm and far more overt R&B vibe than anything that came before it, and from there Ward includes a trio of English folk and Celtic-influenced tunes ("Wallflower," "Dance of Kindred Spirits," and "Come Down to the River"), the California country-rock of "Virginia," and the aforementioned "Ridin' on the Daydream" and "Tennessee Whiskey." Ward even throws in a twist on a classic blues conceit with his boomer-come-hither tune "Come Over," which takes the genre's love of ridiculous metaphors ("if you got the cheese, baby, I got the wine") into near-Spinal Tap territory. Even if you are tempted to laugh, though, the song is saved by a ridiculously good hard rock riff and the fact that Ward can, well, play.

In fact, throughout the record (and despite the numerous guest instrumentalists and vocalists), Ward's consistency as a vocalist, guitar player, and songwriter never falters. His playing rarely lets you forget he is a blues player at heart, but traces of such unlikely influences as Jerry Garcia and Neil Young seem to pop up, even though he tends to more concise and structured solos than either. As a songwriter, his rather humble approach to the long legacy of the styles he works with balances originality and homage in a way that many contemporary blues musicians often find difficult.

Having said all that, the most important thing to remember about Ward's record is that it's been made largely a document of the songs he likes to write and perform, and for the relatively small audience of South Carolinians who either already know his music well or who tend to gravitate to more laid-back roots music styles anyway. That it is so often remarkable is almost beside the point—which really makes it all the more remarkable.

- Kyle Petersen



FREETIMES REVIEW

BY KEVIN OLIVER There are people who play music for a hobby, and there are others who try to make a living at it before giving up and trying something else. For local songwriter and bluesman Rev. Marv Ward, playing music is just what he does: His first gig came at 10 years old, and he became a professional by the time
he turned 16. Forty years later, Ward's still going strong. "I've actually retired twice from music," Ward admits, acknowledging that the time off didn't stick for long either time. "In 1977 I decided to get a day job and came [to the] South; one phone call later I went right back on the road playing guitar for The John Rodgers Experience — he was the original baritone singer with The Platters.
After that I stayed in Myrtle Beach for a while, moved here and retired again."
Ward releases I Should Know Better, only his third album in the past dozen years, this week. It's more wide-ranging in styles than the typical blues sounds he is known for, he says.
"This project spans a period of 40 years, with one song from 1971 and a couple others from each decade since then up to the present."
The latest, Ward says, was written last summer. The songs are not a retrospective of his past so much as they are an odds-and-sods batch of songs he didn't really know what to do with.
"I had these songs I had never recorded, but [I] always thought they were interesting and I didn't want them to get lost," Ward says, "That's why the album is so diverse."
That's the most intriguing aspect of this new release: it reveals Ward as much more than just the frequently seen advocate of blues music in the Midlands. "I consider myself a songwriter more than a guitar player or singer," Ward says. "My last two albums were all originals, too."
The title cut is a perfect example of the different sounds present on the album, with a classic, blues-based rock groove and '60s girl group harmonies punctuating a lyric about learning from mistakes. It segues into a The Band-like folk ballad with synthesized accordion-sounding accents, then makes way for the country-rock vibe of "Virginia." the most memorable tune on the album, "Tennessee Whiskey," is also its oldest, Ward says.
"I wrote that one in 1971 sitting in a room in Newport, R.I., drinking whiskey," he says. "I was playing music full time and recently divorced from my first wife."
The song is one of those David Allan Coe-style barroom bits of camaraderie, with vivid late-night imagery, perfect for a closing time sing-along with friends before stumbling out the door. Ward gets his some of his own friends into the act: David Hane of Devils in Disguise and Bentz Kirby sing guest verses; Mike Edge plays guitar on the track, too.
"That was just going to be a hidden bonus track," Ward says, "When I got David and Bentz to sing on it, I didn't want to hide it any more."Ward's presence in the local blues and acoustic scene in Columbia means that he was able to enlist a number of other talented friends for the recording of this album, including harmonica player Mike Fore, mandolin player Steve Bennett, slide guitarist Rusty Davis, and Jenn McCallister and May Kirby on harmony vocals.
"I'm just lucky to have really good friends," Ward says. "It's always surprising to hear the finished product, and the performances they did were outstanding."
Add the core group of Ward on guitar with Mike Mahoney on bass and Vic Scaricamazza on drums ("a rhythm section tight as a gnat's ass
stretched over a rain barrel," Ward quips), and it all adds up to a full-band sound filling out these leftover nuggets from a decades-long career in making music.













---